Water Damage Repair
Water Damage Repair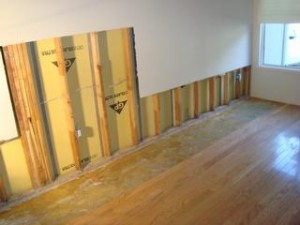 Once the area affected by water intrusion has been dried out, the normal flow of work will include water damage repair. This is simply the replacement and fixing of materials that were removed and discarded during the remediation stage.
Many water damage jobs requires that some degree of sheet-rock be removed. Even when restoration companies are very careful, some secondary damage can occur that makes repairing and painting necessary.
When water damage occurs on the second floor of a home, many restoration companies have to address the concern over damage to the ceiling. Namely the concern over repairing popcorn or knock-down ceilings so that it is not obvious that there was a repair.
This replacement can be achieved if your restoration company refers a high quality and reputable contractor. Again, make sure that you insist to your insurance company that you may not want to use their preferred vendor and that YOU request that you be able to hire your own contractor for this work. I have placed a video below that shows an example of a water damage repair to a ceiling.
Water Damage Repair Video