Sewage Clean Up
Sewage Clean Up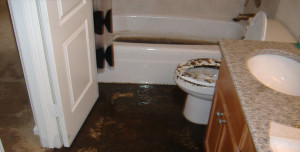 While this picture of a sewage backup is not pretty, it does happen all the time. Our company experiences these losses every year. They usually occur form clogged drain fields or municipality sewer line failures.
Sewage Clean ups create a unique situation for restoration companies. These losses are considered high risk and there is a fair amount of danger associated with the clean up and containment of sewer.
The dangers that exists range from HIV to Hepatitis C and all micro-organisms in-between. Insurance companies will usually cover a sewer loss as long as it meets certain criteria. It is crucial that the backup is not caused by neglect to a sewer line or a know septic tank or drain field issue. If there is any reason to believe that the loss is directly related to the homeowners neglect to properly care for those items, it may be enough for an insurance company to decline the claim.
When municipalities are to blame, most property owners can be quite successful in having the water / sewer company pay for the damage.
Sewer losses require special apparatus including respirators and oxygen tanks if the restoration company suspects harmful bacteria or gasses present.  In addition to respirators, ALL personal that come in contact with the sewage are required to wear PPE also known as Personal Protection Equipment which also includes tyvex suits and nitrile gloves.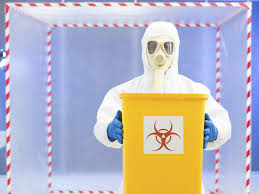 Special care must be taken in the removal process and all affected sheet-rock and all porous building